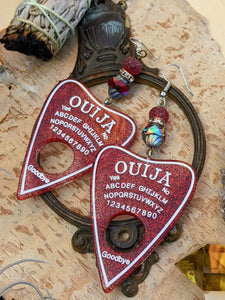 These super fun statement earrings feature lightweight resin ouija planchettes, accented by Czech glass and rhinestone connectors. Although they're big and bold, they are easy to wear and not too heavy.
Have sensitive ears, unpierced ears, or gauged ears?
Visit my 'Customize' section to choose different earring hooks or clip-ons! You can also add-on rubber backers to secure your French hooks!